Reno Computer Repair Blog by RenoGeek...
---
Wed 3:21 PM 5/15/2013: They are doing it again...
---
Been getting news of "somebody" calling people saying they are from Microsoft and demanding that you open up your system to an online security scan.
Don't fall for this scam. Microsoft, your ISP and the FBI will not call you about a virus on your computer and your bank will never call about your account.
Never do anything somebody that cold calls you tells you to do.
Friday 8:19 AM 5/10/2013: And here we go...
---
7 service calls, 12 computers in the shop and working on 2 websites and a custom program for a customer.
Just another day for a computer tech, lol. Looks like I have my weekend all booked up, as well as part of next week.
4:50 PM 4/27/2013: It happens to everybody...
---
Your working on a file and all of a sudden it no longer works, and you wonder what the heck is that clicking sound?!?
Well it happens even to the guys that fix computers. My hard drive died on one of my business machines this morning and I spent about an hour installing (and upgrading) a new hard drive.
Then setting up the O/S. But unlike many, my last backup was just a few hours old and so while it will take me a few days to tweak some settings and use this time to add programs I want and not load others I no longer need. I have not lost any data and am even using the machine (this one) to update my website right now.
So while not the most fun a computer crash does not have to be the end of the world if you plan ahead. Have you made a backup today? this week? this month? This year ?!?!
Wed 6:55 AM 4/17/2013: I got an idea...
---
Besides repairing computers I also do websites and other types of programming. Every few months I get a phone call like I had just a few minutes ago.
The man on the line had a "world changing" (his words) for a new cell phone app and wanted to know if I could program it.
Human nature kicks in and I say "sure I can do apps, what is it?" The man then asks me why do I need to know that? I told him if I was going to program anything I had to have an idea what the program was going to do. He then went on about telling me the many reasons he did not trust me and how he was somehow this huge business (business hint, most businesses don't call programers before 7am to launch a "world changing project") and how he has made all kinds of money.
I told him while I can program I would have to have some idea what I was working on before setting a price etc....
He then said he would think about it but did not want anybody stealing his idea. Well it's great to have ideas but if you can't make them work for yourself then your going to at least have to give people you hire to do it some idea what they have to do. Otherwise I doubt if you'll ever get what you want,lol
Oh well, off to do some real work....
Sunday 9:52 AM 4/7/2013: In the shop...
---
Updating websites and getting ready for a meeting today (yes it's Sunday, lol) Also getting rid of viruses on customer machines and catching up with my tech reading.
Thursday 6:59 PM 4/4/2013: Seems Busy...
---
is the theme on here the past few posts and I guess I'll have to keep on with it as I am already booked out till almost the end of next week already.
Also working on a website for a local singer and another one for an art group here in town. Just finished my lastest repair, before the next wave comes in on Friday.
Friday 9:25 PM 3/29/2013: wow, busy...
---
Been real busy the last few weeks and have spent most of today catching up and getting ready for Easter.
Ready to close up the shop for a few days and enjoy the holiday. Be Safe see you all monday!
Monday 8:53 AM 3/18/2013: Another week...
---
My workweek never really ended as I was in the shop this weekend catching up on repairs and doing a few websites for customers, virus removal, data recovery etc...
Already have service calls lined up for today and tomorrow. So it looks like another busy week coming up.
Friday 7:22 AM 3/8/2013: Long day ahead...
---
Lots of service calls today and the weekend is already booked out with most of Monday already filling up. Looks like I'll have a busy computer repair week ahead.
Monday 10:24 AM 3/4/2013: All over town...
---
I am going to be everywhere from the lake to Sparks and back today. Very busy week ahead!
Friday 8:24 AM 3/1/2013: Backup Friday's...
---
Real simple trick to add to your Friday routine.
Make every Friday a Backup Friday!
Get into the habit of doing a manual backup or at least make sure your auto backup software is working right and making the backups you need each and every Friday. Friday is a great time to do this as you will know for sure that you have saved everything you have created over the week!
Monday 8:23 AM 2/25/2013: More fake email alerts...
---
More reports that some yahoo email customers are getting email's that say they have a virus and must download a "security" program to fix the problem.
Never install anything sent to you by somebody you do not know.
Wed 8:27 AM 2/20/2013: On the road & fake email...
---
Got a ton of service calls today and tomorrow.
Got an "update" email that claims you can't log into bank of America if you do not install the software attached to the email. If you get an email like that just delete it. BOA will never send you an update, they do it on their own servers. The email is just another scam to get your bank acount info.
Monday: It's a holiday...
---
But I'll be in and out of the shop all day as I have service calls, meetings for websites and repairs right here to do.
Looks like another busy week coming up.
Friday 8:40 AM 2/15/2013: Just got this email...
---
Just got this fake email from the IRS, if you click on the links in the mail they can get all your personal info after you start answering their questions...
Hereby we hav to inform that Your Federal Tax Transfer Appeal (No: 403904156182), recently was NOT ACCEPTED. If you believe that IRS did not properly estimate your case due to miscomprehension of the fact(s), be prepared to serve additional information. You can obtain refusal of acceptance details and re-submit your appeal by visiting a link below...
One dead givaway was the way they spell "HAV"
As I have always said if you get anything like this from the government, bank, credit card company or ANYBODY else...
Never click on any of the links or call any of the phone numbers listed in the email. If for some reason you think the notice maybe real call the customer service numbers on the back of your bank cards or call operator assistance on your phone to get the number of the government dept you wish to talk with.
Thursday 6:51 AM 2/14/2013: (ATT) Back up...
---
It seems after almost 2 days ATT is now back up. If you are still not back on .... shut down your computer and turn off your ATT modem and any routers etc you have connected to it. Turn your ATT modem back on wait about 10 mins.... Turn you router back on and wait a few mins... Then turn your computers on...
Also CAll ATT at 1-888-757-6500 to get a credit on your bill for the days you lost.
Tuesday 10:13 AM 2/12/2013: (ATT) A Terrible Telcom?...
---
Been getting calls all morning that ATT internet is down. If you can't get on the net and your a ATT customer please give their customer service number a call. It's not your computer.
Sat 1:35 PM 2/9/2013: Working on...
---
lots of projects this weekend. Including a network install and two websites as well as the usualy repairs.
Monday: All over the place...
---
I'll be up at the lake doing service calls this morning, back in town for the lunch time service calls and going up again to somersett for my afternoon rounds.
Busy few weeks ahead it looks like.
Sunday: Maintenance day...
---
In the shop updating servers, doing virus scans and running backups. Stuff every business with a fair amount of computers should be doing from time to time.
Friday 7:55 AM 2/8/2013: Interesting week...
---
I must say the past few weeks of service calls had a lot of variety.
Among the highlights, were service calls to set up computers which had not been purchased yet. An on-site survey where the previous technician seems to have been overcharging his client upwards of 1000% more than market price for computers and other services. And the network diagnostic which featured a talk with a telecom tech who admitted that a previous technician with their company had installed equipment that he had no idea what it was there for.
One of the coolest things about owning a computer support company is that you never know what tomorrow may bring.
Back to work...
Sunday 9:17 AM 1/27/2013: In the shop...
---
Today to catch up on programming projects and repairs. Most of the week looks booked out already. Lots of things to do!
Also if your a Charter Customer then your Internet may still be down based on reports I am getting.
Friday 8:39 AM 1/25/2013: Change your passwords...
---
Just read more news about yahoo mail getting hacked yet again. Just another reason to change your passwords often.
Wed 7:30 AM 1/23/2013: Need more hours...
---
In the day, lol. Very busy since the New Year. All service call slots booked out for the week already and the benches in the shop are full of repairs. So busy busy and hitting the road now.
Thursday 3:23 PM 1/17/2013: Charter strikes again...
---
While I like Charters internet speeds I can't stand their know-nothing customer service.
On-site with a customer today because their internet is down and they were told "it must be your equipment" so they called me to check it out. I get their check it all out (no-problem on their side) Spend 2 hours on the phone with their "techs" then happen to look out a window and see 2 of their service vans down the street...
Take a walk and ask them if anything is wrong in the area...
Oh yea, net has been down since last night
Call charter back and tell them what's going on and they say then
oh! wait! we do see something is down
Told customer to send my bill to them...
Tuesday 8:18 AM 1/15/2013: JAVA is fixed (still don't use it)...
---
The makers of JAVA have made a new patch for JAVA and it's supposed to be safe now. But if you have un-installed it already I see no reason to re-install it. As it has been nothing but a security problem for most of the last few years.
Friday 4:54 PM 1/11/2013: Alert for JAVA users...
---
The Department of Homeland Security and CERT have issues a warning telling people to turn off JAVA 7 on their computers. If your worried about the alert and wish to remove JAVA 7 from your system you can do this....
Go to "Control Panel"
Then to "Programs and Features"
Find "JAVA" in the Program list and choose "uninstall"
You can uninstall JAVA 7 from older versions of Windows by going to "Control Panel" and then "Add/Remove Programs".
Please note after doing this you will be asked to reboot your system and that some websites may no longer work.
The makers of JAVA say they may have a patch next week for those who wish to wait and that people with JAVA 6 are not at risk for this problem.
Thursday 10:16 AM 1/10/2013: How NOT to save money on computer repair...
---
I had somebody call me on Monday asking about my $99.00 virus removal special. After about 15 mins of talking to me the person then told me
"there are guys on craigslist that will do it for 20 bucks" You do price matching, right?
After telling the man that I did not match my prices to what Inexperienced and Unlicensed "techs" charge he then said "Well your pretty stupid becuase you gave me enough information that I can just do it myself!" I then told him fine and if he was going to go that route at least make sure he had a good backup before trying. He just hung up without so much as a "nice to talk with you".
Fast forward to today and he calls me back saying he lost all his data and it's my fault for not letting him know that could happen. (hmm, why would you think I told him to back everything up?!?)
In 30+ years I have helped well over thirty thousand people with computer problems and it still floors me when I meet this kind of person.
Tuesday 2:32 PM 1/8/2013: Yahoo Mail Hacked (again)...
---
Yahoo just got hacked again and I have already had a few phones calls about this. If you own a yahoo account go change your password ASAP. If you got a link from a yahoo email address don't click on it!
Friday 8:27 AM 1/4/2013: Hitting the road...
---
Booked for today, the weekend and most of Monday already. A busy January so for.
Wed 8:52 AM 1/2/2013: Up and Running...
---
Back in town from winter break. Looks like most of the week is already booked and am already setting up service calls for next week.
Hitting the road in a few minutes!
Thursday 9:46 AM 12/20/2012: Catching up...
---
Before everybody hits the road with last minute service calls and repair drop offs.
Looks like we are going to get a bunch of weather so I am trying to clear the board before it hits and many leave town.
Busy busy busy...
Tuesday 3:13 PM 12/18/2012: Your info for sale...
---
Facebook, instagram and others have in recent months all changed their terms of use to include the right for them to take your photo's, blog posts etc and sell them to the higest bidder without paying you a dime.
They claim as your getting a "free" service you do not have the right to profit off their works (even though in truth they are yours). If your an artist of anykind, a writer etc. I would take a half hour and read the TOS for the services you post to. Otherwise you may find a work you wish to profit from may be offered up for free one day without your approval.
Thur 9:00 AM 12/13/2012: It's that time...
---
Every year like clockwork I get super busy two weeks before everybody travels for xmas. Then I'll have a few slow(er) weeks and then it's no break at all till about a week after tax season. Booked for Today and most of Friday as well as the weekend and Monday.
Time to hit the road for service calls!
Tuesday 10:19 AM 12/11/2012: You know your good when...
---
Everybody tries to rip off your work.
For about the 10th time in the last 5 years I found copies of some parts of this website on another computer repair site.
The guy seems to have got the point and taken down the site after getting I was serious about not having my work stolen. And proving I had all his business info and was going to let the world know how he ran his "business".
But as I am getting real tired of this and I have a ton of hours owed to me by a few laywers around town for past work I have done for them it may be time to set an example.
Might also make a youtube video with screen shots of everybody that has lifited work from this site.
I just keep wondering why these people get into business at all if they have no skills to run one and have to steal to "seem" legit???
Sunday 11:38 AM 12/9/2012: This past week has...
---
been very busy and I am in the shop today doing lots of repairs.
Already booked up for Monday and most of tuesday. Looks like this next week will be pretty active with people wanting repairs done before they go on the xmas holiday.
Wed 8:17 AM 12/5/2012: Does your tech spend more time selling then fixing?...
---
I got called to a new customer yesterday with a minor problem that took less then 20 minutes to fix.
After fixing this problem the customer told me I was the 2nd tech to come by their business as the first tech would not even address the problem she was called in to fix until the customer went through a long checklist of "upgrades" she had to offer all customers.
If the people you hire to fix your problems won't do their job till they have the chance to "upsell" you it's time to find new help. Most computer problems do not require new equipment of service plans to fix. If your being "sold" more then "serviced" something is wrong.
Sat 12:39 PM 12/1/2012: In the shop...
---
catching up on repairs before I head out again for the next round of service calls. Already booked from now till Wed. Very busy since turkey day.
Wed 6:45 AM 11/21/2012: Count down till "T" day...
---
Clearing the board and doing last minute service calls before running away for "T" day.
Already have most of next week booked after the holiday.
Everybody out there have a happy Thanksgiving!
Tuesday 9:00 AM 11/20/2012: IBM copies the Human brain...
---
In a major breakthrough IBM has now simulated 530 billion neurons and 100 trillion synapses - matching the numbers found in the human brain!
This along with advances in robotics seems to point toward a near future (25 years?) where we will see "smart robots" taking over tasks like fire fighting and other "unsafe" jobs.
Time will tell if they turn into T-1000's, lol
Source via gizmag.com:
http://www.gizmag.com/ibm-supercomputer-simulates-a-human-sized-brain/25093/
Friday 8:41 AM 11/16/2012: As always before...
---
A major holiday weekend. I am getting a ton of requests for service calls before everyone splits for "T" day next week.
I only have a few slots left open for service calls.....
Tuesday 2:01 PM 11/13/2012: Just got an email...
---
From somebody that bought a shareware program I created over 15 years ago (PowerDos).
They wanted to know if it had been updated. Funny how things come back to visit you. PowerDos was a shell program I had created to replace Windows on old DOS machines. Never thought anybody would still be running it today, lol.
Tuesday 8:18 AM 11/13/2012: A few times a year...
---
I'll get a "customer" that wants to take "advantage" of my better nature and pretends to be a "big player" claiming they have a ton of work to do but when it comes time to commit and setup a service call they have a thousand reasons why they can't "or won't" pull the trigger.
But at the same time they want more questions answered (for free). While I do not mind answering basic questions for free I do mind when people pretend that they want to hire you instead of just asking what's on their mind. I run a honest business and expect to deal with honest people. Nuff said there.
Tuesday 8:38 AM 11/6/2012: Getting reports that cell phone users ...
---
are getting text(s) with links to weird websites. Just as I tell people never click on a link in a email from somebody you don't know. Never click on a link in a text from somebody you don't know. Smartphones are mini computers and can get infected just like your PC.
Be safe!
Monday 8:32 AM 11/5/2012: Based on the number of calls ...
---
This morning. It looks like it will be a very busy week.
Thursday 6:22 AM 11/1/2012: "cash is always preferred"...
---
I see the above line alot in craigslist ads. What this seems to me to mean after 32 years in this biz is that the person your dealing with does not have a business lic or bank account.
While there are many techs to choose from out there I would recommened that even if you don't choose me to at least find one that takes his work serious enough that they go out and get the basic things every business has.
If they are taking shortcuts like this what kind of shortcuts will they take with their (your) work?
Tuesday 8:22 AM 10/30/2012: Just read...
---
That Apple is having a shake up of it's team at the top.
Since Jobs has passed away it seems that they have lost their vision and will just ride on what they have already done for a time. The iPhone 5 in my view was a bust (yes it made money) but had nothing new. (and putting the headphone jack on the bottom of the phone is not a design leap).
They are now forced to sue everybody (can we say Samsung) to stay on top a bit longer. But as anybody can make a tablet or phone that won't last long.
The tech world is all about specs and parts. But the specs don't make it to paper and parts don't get built without vision.
Friday 8:23 AM 10/26/2012: Nevada Day...
---
Have some service calls today and then the rest of the long weekend I'll be in the shop working on systems and some projects.
Thursday 8:25 AM 10/18/2012: Lot's of repairs to...
---
Drop off for customers today and a pretty busy weekend coming up it seems.
I am also seeing a big uptick in people getting scammed by fake anti-virus programs. If you get popups saying your infected and it's not your normal antivirus software don't click on anything. And start up your normal antivirus and do a full scan.
Monday 10:42 AM 10/15/2012: Would you let a plumber fix your computer?
---
Just found this ad on the internet "computer repair and Residency or Citizenhip classes" ???
Like big bird use to sing, one of these things is not like the other ; - )
In my time I have seen car salesmen, lawn care people and a host of others run a ad for one thing and toss in they do computer repair.
jack of all trades is master of none. When you see ads like this run far away because if they have not commited to learning their craft 100% do you want them playing around with your personal information?
Friday 9:46 AM 10/12/2012: If you just upgraded...
---
To Firefox 16 then uninstall it and put 15 back on your system. Mozilla found a big security hole in it and has even pulled 16 off their download servers it's so bad.
I think this is one of the downsides to their rapid release trend. Stuff gets sent out before it's ready.
Friday 8:54 AM 10/12/2012: Hitting the road soon...
---
Lots of service calls this weekend and a bunch of projects going on this weekend. And I am already booked for Monday. Very busy month so far.
Monday 1:23 PM 10/8/2012: Great Monday...
---
So far. Very busy and lots of new website projects coming up soon. And lots of computer to fix here at the shop.
Sat 8:40 AM 10/6/2012: In the shop
---
For a bit before heading out for a weekend of service calls.
Pretty busy and already have most of next week booked out.
Thursday 7:24 AM 10/4/2012: It made the news!
---
I have been blogging on here for almost 2 years now about the scammers who cold call you and tell you that you have a virus.
Seems that yesterday the Federal Trade Commission caught up with RenoGeek and issued a warning about these guys. I guess better late then never. But to re-cap never ever give out personal credit or banking information to people who call you first on the phone (cold call). If you think you have a problem with a computer call a local pro. If your told something is wrong with your credit or bank accounts call your bank or the number on your credit card direct.
Back to computer reapirs....
Tuesday 8:02 AM 10/2/2012: Can't I just toss my computer in the trash?
---
I have people ask me this almost every week. And the answer is no for a few reasons...
1st is for your own protection. If you just toss your computer in the trash then anybody can grab it, take out your hard drive and see all your data. Even if you had a password in Windows your hard drive is still very easy to read this way.
Next your computer has lead and a bunch of other nasty stuff in it. Just letting it become trash means all that stuff gets into the land and water at some point.
So you should do a few things when getting rid of your old system....
Hire an expert to wipe (or at least) remove your hard drive. This will keep others from getting your data. Next donate your system to a non-profit that will take the usable parts from your system or a company that recycles it's parts.
Sat 1:35 PM 9/29/2012: Busy Weekend for Computer Repair
---
Setting up networks, websites and have a bunch of repairs in the shop.
Looks like Monday will be crazy busy for repairs in Reno.
Sat 6:16 AM 9/22/2012: Your kidding right?
---
In the shop early today getting ready for a weekend full of service calls.
I just got an email from a company saying I could get on the first page of google (been there for a decade or more) and that this websites design is very poor and for just $2500 they can fix all that.
Clicked on their "design" link and found a 404 page error (Does not exist on their server) also a quick check finds that though they claim to be able to get anybody to the first page of google they are not listed at all!
I just love these scams, lol
Sat 7:38 AM 9/15/2012: How come you won't reset my password?
---
In the shop early today to catch up before I spend the whole weekend doing on site service calls.
I got a voice mail about 2am last night asking me to return their call ASAP.
I just called this guy back and he wanted to know if I could break a password on a computer he "bought" on craigslist.
Guess he did not like me much as he hung up when I asked why he "bought" a computer that the "seller" could not show him worked right. And that I found it odd that this person decided that this was something that had to be taken care of at 2am... Before hanging up he said he saw lots of ads on craigslist for "password reset" and would just call somebody else.
The sad fact is that there are a few ads for this type of "service". But if my computer got stolen I would hope that there were more honest techs out there that would refuse to break into it unless the client could prove they really owned it.
8:49 AM 9/13/2012: FDIC email scam...
---
Been getting reports about a new email scam going around.
The email states that the FDIC has locked your bank account and claims if you don't provide them information you will loose access to your money.
After checking where the links in this email go to I can see it's a scam to get your banking information from China.
As always be safe. If you think there is a problem with your credit or banking accounts call your local office right away. NEVER provide your account info over the internet.
Be safe!!!
Wed 8:36 AM 9/12/2012: Every once in a while...
---
I come across a "customer" that is dishonest. Today's case in point is somebody that had a confirmed service call and then calls me up just minutes before I am supposed to get there and wants to "renegotiate" my pricing. Even telling me...
I know you won't be able to fill your slot, so you'll just loose money if you don't take my offer."
I would rather loose a bad client I can't trust then have to play games like that.
I am honest and will not deal with anybody that is not the same. Client or fellow techs.
Nuff said... Back on the road to the next service call...
Friday 6:59 AM 9/7/2012: and the worst service award goes to.......
---
Charter Cable & Internet!
Just spent the last 24 hours trying to get internet service back here at the shop. After hours on the phone I was told that the shops cable modem was dead and I had to replace it. (even though I tested it and told them the results on the phone)

But I played along and picked up a new one from their main office.

Many hours latter still no internet and the girl on the phone told me "it must be your box, if you can bring it back in to swap out......"

More time passes and I get the word from the 4th or 5th person that "oh, the internet service is down in your area

Wasted a bunch of time on this "customer service" they have (not).

See even computer techs have to deal with dumb tech support.
Tuesday 3:16 PM 8/28/2012: Getting reports...
---
That some people are getting email saying you have had a photo tagged on facebook.
If you get this email DO NOT open it! It's a virus.
Tuesday 8:04 AM 8/28/2012: Poor Backup Strategy...
---
I just got a hard drive in for data recovery last night from a small with about 50 computers on-site and two part time IT people working a few times a month.
My first question when I got the drive was Do you have a backup? and the answer was no. Not too much of a shock as most people working in a company with a IT department expect that department to be making backups for them. My next question was can you get your IT department to restore your missing files from their backups of your system? And the answer was that the IT department for this company tells users they have to make their own backups.
While I'll agree that every user should make backups for themself just to be on the safe side. But I can't understand why a IT person with 50 computers on-site would not have some kind of REAL backup of each system or at least the user files.
Anybody in this field for more then 6 months knows that people just don't make backups in most cases and to not be ready for this eventuality is just very poor planning.
Once again make sure you have backups and if you hired somebody to do them for you make sure they can show you that they are being made!
Sunday 9:01 AM 8/26/2012: The dirty facts about "clean" installs...
---
There is a current trend with cheaper repair services where they go on about "clean installs" or system wipes. The idea is if they wipe your system back to the way it was at the factory you end up with a "clean" system free of problems. And while they can show you a faster booting system at their shop when you pick it up, once you get it home the only thing that may be faster is the computer.
But your time to rebuild your digital life just increased many times over. In most cases these shops will just save your documents and re-install a few programs like flash for you. Now you got to go find that pdf creator you like and found by mistake while looking for something else. And you did save every password to every website you use right?
The dirty fact about "clean" installs is you still lose allot of settings and tweaks you made over the years to your system. As well as the little programs you have been using for years. (are they even still around to find again?).
While it might not be as much fun as "nuking" a system. Getting a real tech to find and fix your problems means less work for you in the end.
Sat 2:05 PM 8/25/2012: Just learned that Neil Armstrong...
---
Has passed away. Most have no idea how much the world of computers and high tech gadgets owe to NASA, Neil Armstrong and all the people behind the Apollo program.
Almost any high tech device you use today can trace some part of it's development back to this program.
RIP Neil.
Sat 8:28 AM 8/25/2012: Here we go again...
---
I have gotten a number of phone calls over the last week from people saying they have been "cold called" from Microsoft, the FBI and some local companies. And every time the person on the phone says your computer is infected with a virus and must be repaired right now.
Well all these calls are fake as Microsoft will never call you nor will the FBI or even a local company. The scam is they pretend to fix your system and get your credit card number. Once they have your credit card they start draining it dry.
As I have already talked about on here many times before, if anybody calls you to tell you that you have a virus hang up, right away. It's just a scam to get your personal information.
If you want to play on the safe side then run a virus scan or call your PC pro to come look at your system. But never give out your personal info to anybody that called you first.
Wed 5:06 AM 8/22/2012: In the shop early...
---
to get a jump on repairs. Looks like I'll be pretty busy the rest of summer at least with a few big projects coming up soon.
Back to work...
Tuesday 9:06 AM 8/21/2012: Do I need Windows 8?...
---
I have been asked this allot the last few months. And my answer is not like most in the business that want to sell you something. And it is this...
If you don't need some new functionality that comes with Windows 8 and your current O/S is working well for you then there is no need to upgrade.
One thing I have always disliked in this business is the ongoing push (which is driven by the chance to make more sales) to have people buy the next .001 update to some software package.
A good tech that has your best interest in mind will only offer to sell you things you need. Not push you into buying the latest thing just to pad a wallet. In short if you don't NEED something then you can pass on buying it.
Tuesday 7:45 AM 8/14/2012: Website designers that use free sites...
---
This past month I have come accross a number of people who paid good money for website design and hosting who then found out in the end that the "designer" was just using free templates and hosting from sites such as weebly.
While I find nothing wrong with these free services I do find it wrong when a "designer" uses these services and then charges top rates for a "new" "custom" website.
If you paid somebody to fix your car and then found out he was taking it to a friend that was fixing it for free would you feel good about paying for this "service"?
Once again it all comes down to checking out the people you hire BEFORE money changes hands. For a website ask to see past examples and maybe even pay another designer for an hour of their time to check out the work being done by the person your thinking about using.
Nothing sucks more then finding out you paid good money for something that was free.
Wed 7:34 AM 8/8/2012: Working in the shop...
---
For a bit before hitting the road.
Also programming a few things, based on some idea's I have had for a while.
More to come...
Sunday 10:12 AM 7/29/2012: In the shop...
---
Catching up on repairs before the week starts.
Next week will be pretty busy as I already have calls setup till Thursday.
Thursday 8:13 AM 7/26/2012: Had a few calls...
---
That some google services are down. Seems that google talk is the worst. But some are having issues with gmail as well it seems.
If your having a problem it's not you. I would assume they are working on the problems and will be back up soon.
Monday 7:03 AM 7/16/2012: 7:00 am Monday...
---
And I am already booked for the day.
Car already loaded and ready to hit the road.
Looks like a real busy week....
Sat 8:17 AM 7/14/2012: A large network setup...
---
15 computers in the shop to repair this weekend and service calls booked out till next Friday.
Looks like this July is going to stay busy...
Back to work...
Friday 6:08 AM 7/6/2012: People have been calling me...
---
About the DNSChanger rootkit and asking if they have it and what will happen to them on July 9th.
If you are infected then on July 9th when you try to go to a website you will get an error that it can not be found or is down. The reason for this is that the FBI right now has a special DNS server to help people that were infected by this virus.
On July 9th they will shut it down and infected computers will no longer be able to access websites until they remove the virus from their machines.
You can check if you have this virus before July the 9th by going Here
If it shows Green, your ok. If it's red then you need to clean your computer and re-check.
If your virus scanner can not get rid of this virus for you then please call RenoGeek for help with your problem.
Thursday 11:41 AM 7/5/2012: Just got sent some spam...
---
Saying my website was not "good enough" and that this company, using a yahoo email account could "fix" my site in no time flat. All for the bargin price of $295. I like to see what others are doing in the business so I clicked on the link and got "are you now ready to setup your new website".
You would think that somebody trying to sell website design would have at least checked if their website was up and running first.
Just thought it was funny...
Tuesday 11:40 AM 7/3/2012: Getting ready to take off...
---
for the 4th of July. Hope you all have a great Holiday!
And be safe!
Sunday 8:13 AM 6/24/2012: In the shop...
---
Getting ready for a real busy week. Also catching up with paper work (fun) and maybe get some programming done today also.
Back to work...
Sunday 9:58 AM 6/17/2012: Don't click on any email links saying...
---
That any online account you have has been hacked or needs to be updated. This is a trick I have been seeing more of the last few months.
A hacker gets you to log into a fake website that might look like your email or craigslist etc... And then has you type in your user name and password. Once they have this information then they log into your real account and take it over.
Never click on links that say you have to go re-set anything.
If you want to go check an account for yourself then go to that companies main website (not the link in the email you got) and log in from there and check the status of your account.
Be safe.
Sat 7:58 AM 6/2/2012: Watch out for "Nuclear" Repairs...
---
There is a growing trend by inexperienced "techs" to just wipe (re-format and re-install windows) on every computer system that they work on. The main reason behind this is that they can "fix" a much larger number of systems during the day then if they had to take the time to find a problem and fix it right.
They claim you will have a faster "fresh" system.
But there is a major downside to all this. First are they 100% sure they will find every file you have saved before Nuking the system? What about that photo you always liked that ended up on the recovery partition of your hard drive and not in "My Photos"?
Also these "repairs" will not reinstall all the programs you have found on the internet and don't remember where you got them. And they can't save all the settings you had in each program.
So while the person that "fixed" your system made a quick $50 or $60 bucks for working 45 minutes your stuck with weeks or months trying to find all your old programs and getting your system back to the way you liked it.
I won't even get into how most of these wipes don't even use legal software or the fact that since your problem was never really fixed how do you ever know that you won't just have the same thing happen all over again in a few weeks?
Hire a real tech that wants to find out what your problem was caused by and you'll learn what went wrong, how to avoid it again and you won't have to waste your time trying to get your computer back to where it was again.
Sat 8:03 AM 5/26/2012: Twitter spy's on you to...
---
We can now add twitter to the never ending list of online companies that spy on their customers.
To quote them...
"We've provided more details [in our new privacy policy] about the information we collect and how we use it to deliver our services and to improve Twitter," the email read. "One example: our new tailored suggestions feature, which is based on your recent visits to websites that integrate Twitter button or widgets, is an experiment that we're beginning to roll out to some users in a number of countries," it added.
To put it in a simple way this means that every website that has a twitter button or widget sends back information about you with each visit.
You can read more here...
http://www.newkerala.com/news/newsplus/worldnews-27196.html#.T8DBpNV5yYs
When you sign up for new services make sure your reading the Terms of Service to get an idea how much information your giving up about yourself.
Monday 8:36 AM 5/21/2012: Backup to a real backup drive...
---
I find that less then 10% of my new customer ever backup at all. And the few that do, make the mistake of backing up their data to the same drive!!!
So if their drive fails there data is still lost.
Buy an external hard drive for your backups and use it.
Doing this one thing will make sure if your computer fails your data is ready for the next computer.
Thursday 5:29 PM 5/17/2012: Booked for Repairs till...
---
Next week Tuesday. Things have just been super busy the past few weeks. Service calls all day and repairs here in the shop at night.
Back to work...
Wed 5:53 PM 5/2/2012: This is how I got started with computers...
---
the good old days...
Sunday 7:40 AM 4/29/2012: Don't upgrade adobe products from email links
---
Just got an email from.....
AdobeSystemsIncorporated.6036qz86w8z.fr8y@marines.p0.com
Saying I must update adobe reader now.
As the address proves this is a fake email trying to get me to download something.
But just a reminder that you should never click on links sent to you via email unless you are 100% sure of where they came from.
Sat 8:13 AM 4/28/2012: Do you own your "cloud" ?
---
There is a huge push "to the cloud" every service wants you to store all your digital world on their servers. And I have written many times why for both safety and legal reasons this may not be safe.
I just read a few post about google's new "cloud drive" and my concern just grows.
In the terms of use is this line.....
When you upload or otherwise submit content to our Services, you give Google (and those we work with) a worldwide license to use, host, store, reproduce, modify, create derivative works (such as those resulting from translations, adaptations or other changes we make so that your content works better with our Services), communicate, publish, publicly perform, publicly display and distribute such content. "
So if you make digital art (like I do) and you store it on "their" cloud they can turn around and make a "derivative" work from it. Not something artists would like to see with their work I am sure. I am also sure if I made a "derivative" website called goooogle.com and hosted a search engine there I would be getting a phone call from their legal staff pretty fast.
So unless you want to share with the world what you keep in the cloud you might just want to keep it on your own system.
Thursday 5:55 PM 4/26/2012: Blast from the past...
---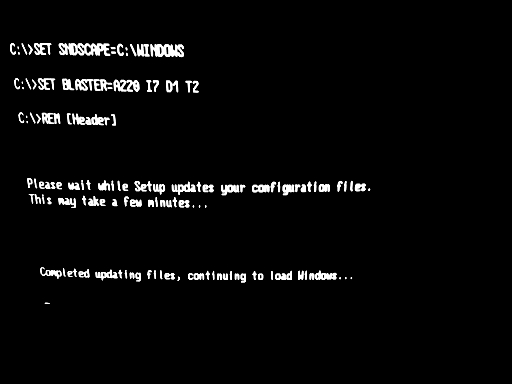 Want your data back 14 years after you last turned on your computer....
I can do that...
Wed 8:37 AM 4/25/2012: What websites are tracking you?...
---
Most computer users today know that websites try and track who you are and what you do when on their server. And many also know that services like google and facebook try and build up as much data as they can about you so that they can sell you more based on what they know about you.
This makes many of my customers upset and some have stopped using facebook and google just to get away from an outside company knowning everything they do.
What many do not know is if even if you stop using google and facebook many of the websites you go to will still send your info off to them because the websites use their webmaster products so they can also have more data on you.
A great little program to help you know what websites are trying to track and help you block their tracking is called ghostery and you can find them at http://www.ghostery.com. It's a great little browser plug-in.
I have been using it for some time now but on a whim I decided to use it on some computer tech sites to see if people in the business of keeping your information private help make sure when you visit them that they have nothing installed that can help others track you. The following screen grab will show you what I found on most of the sites I tried.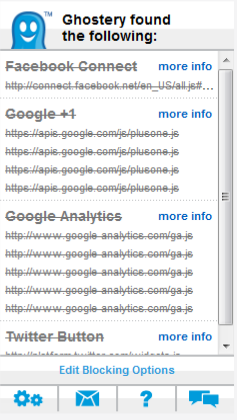 Seems even those in the business of trying to keep your information safe sometimes don't take it too seriously.
But as I am sure you already know RenoGeek's website does not report back to anybody.

Sat 11:14 AM 4/21/2012: With over 566,000...
---
Apple / Macs still being reported infected this week. No company or product can claim that they are still immune to security threats as Apple seems to have done the past ten years.
So it is up to you, the end user. To make sure your computers are safe.
You can do this in a number of ways....
Always have backups. Install anti-virus products on your system. Use different and STRONG passwords for all your accounts and encrypt your data.
If you take these easy steps then a virus will still be a pain, but not a disaster.
Sunday 2:14 PM 4/15/2012: I'll beat ANY Price (not)...
---
As I do a few times a year I went out and looked at what other computer service people are doing. And time again I kept seeing this line in ads "
We will beat any price!
Well first of all as there are many "techs" saying they will do $20 - $50 repairs (Many pad their invoice in the end) so to claim you will beat a price that was fake to begin with is just plain dumb.
Next real professionals have added costs such as business license fees, professional memberships, better equipment, etc....
So to try to be cheaper then some guy using his kitchen table to fix your computer would not work out.
But super cheap does not work well for customers either. As a guy who does this can't make a real living they have to do one of two things. Pad their bills (you end up paying more) or go out of business.
You'll find the best computer service with a mix of a fair price and somebody that can then afford to stay in business and give you great service.
The old saying you get what you pay for is still true today.
Tuesday 8:01 AM 4/10/2012: Busy week...
---
Just got back from a short Easter break and it looks like I'll be pretty busy the next few weeks.
Time to hit the road!
Thursday 8:23 AM 4/5/2012: Getting ready...
---
For the Good Friday holiday and Easter weekend. Got some systems to return today as well as a bunch of service calls before the holiday weekend starts. And the next two weeks pretty booked up for some network installs and more service calls.
Busy day ahead...
Wed 3:29 PM 3/28/2012: Been getting more calls...
---
About this company that says they are from Microsoft and needs to access your computer to get rid of a virus on it. FYI, Microsoft never will call you and ask to get into your computer. Nor will any other legit company.
If anybody calls you out of the blue and says you have a computer problem hang up. Don't let any stranger into your system, ever!
Friday 9:15 AM 3/23/2012: Security, security, security...
---
In just this past week alone I have seen a business who has hundreds of clients bank info infected with a virus and had no back up at all....
A home user that used the same easy to guess password on all their accounts...
A company email address get hacked....
All these things happen when security is an afterthought (or no thought at all). Today with almost every part of our lives partly in the "digital" world. It is no longer a "nice thing" to have strong security on your computer it is a MUST HAVE. Ask your tech how you can have a more secure system. And if they don't know or downplay then need. Then you need to find a tech that understands these new needs of the 21 century.
Sunday 9:46 AM 3/18/2012: In the shop early...
---
Came in the shop at 7:00 am this morning to catch up on work. Looks like I am done with all the repair work that can be done. And am ready for a busy Monday dropping off computers and doing service calls.
Going to go enjoy the snow!
Sat 12:57 PM 3/17/2012: Just ran some numbers...
---
And it seems RenoGeek has already had it's best march sales ever! Good news with the month just now being half over. Not bad in these hard times if I do say so. And it all comes from not raising any prices and mostly word of mouth advertising.
Now back to work....
Sunday 10:40 AM 3/11/2012: Shop Sunday...
---
In the shop today to play catchup. looks like I'll have a bunch of computers ready to drop off first thing Monday.
And already booked up till Weds.
Busy, busy .....
Monday 8:46 AM 3/5/2012: Think only your computer can be hacked?...
---
Wed 8:21 AM 2/22/2012: Why facebook "like" may not matter at all ...
---
I have seen a bunch of ads that have a line like this....
SPECIAL OFFER: Like my Facebook page and get a $10 discount towards...
Do "likes", "tweets" and "1+'s" mean much if people can buy them?
Thursday 8:14 AM 2/16/2012: Working on...
---
A bunch of projects this past week. Websites, testing Windows 8. As well as lots of service calls all over town. And already have the weekend and part of next week booked up.
Back to work...
Tuesday 8:14 AM 2/7/2012: Another Warning...
---
About security. I have been getting alot of calls and email's from people saying somebody called and said their system was infected or they get an email saying that a bank or credit card account has been hacked.
If somebody calls and says you have a virus 99.9% it's a trick. If your worried anyway then call a local computer pro to come look at it. NEVER let somebody over the phone have access to your system. If you get an email asking you to go to some website and give your personal banking info, delete it.
If your worried call the phone number on your credit or bank card and ask them for help.
Never give out ANY info via email or the phone to people that contact you first!
Tuesday 5:08 PM 1/31/2012: Just got back
---
From a bunch of service calls and just jumped on-line to update some of my ads. I just found 10 local ads online where each company said they had the lowest price in town.
Look for a fair price but beware of any tech who talks more about how cheap they are, instead of how GOOD they are.
Monday 7:20 AM 1/23/2012: Never trust a stranger on the phone
---
I have had a number of people calling me again the last 2 weeks about a scam. The scam is somebody calls you and says your computer has a virus and they need to log into your system and clean it.
I'll make it simple here...
NEVER NEVER let anybody that calls you out of the blue have access to your computer or any information. Not your name, address, banking numbers. Nothing at all.
If you think your computer has a problem call a local pro to check it for you. If your told you have a banking or credit card problem hang up and call the 1-800 number on your credit or debt card and ask them if their is an issue with your account.
Be safe!
Monday 7:20 AM 1/23/2012: Snow !
---
Lots of service calls this Monday. Should be fun with everybody driving in the snow for the first time this season!
Friday 11:02 AM 1/20/2012: Very busy this...
---
past week with computer repairs.
Looks like I'll also be in the shop most of the weekend to catch up.
Back to work....
Fri 8:44 AM 1/13/2012: I got 5 computers...
---
To drop off to customers this morning then a bunch of service calls this afternoon. The holiday weekend is already booked up. Looks like the year is off to a great start...
Wed 8:10 AM 1/11/2012: Make sure your dealing with "the" real company and not a sub...
---
I just came by a craigslist ad where a computer repair company was trying to hire a "tech" to do a one day job for them.
The part that caught my eye was this...
we just need a entry level tech or aspiring tech
Aspiring tech? So this company is going to send a "tech" out solo to a jobsite with no training?
I have a funny feeling the business that hired this company has no idea they are getting some first timer coming to them. And I bet the bill won't reflect this at all.
Make sure when you have somebody come out to you that it's a real tech from the company you hired.
Sat 4:58 PM 1/7/2012: Worst software on the planet!
---
Part of my job and just the fact that I am a uber geek is that I test lots of software.
So there is almost a day that does not go by that I don't try something new.
Today as I was looking for a program I found something that might be useful. But it was compressed with WinZip 16 and would not open with any other program.
Having used WinZip for many years with the first few versions of Windows I did not think it would be a big deal to download the new version of WinZip and give it a try as well as the program I had already downloaded.
My have things changed with WinZip. First it is bloatware weighing in and 50+ megs (just to unzip a file?) Then the install wants you to install a toolbar and two other programs. (you have to uncheck boxes to get rid of this extra baggage).
Then during the install it asks again if you want more crapware and then after the install it highjacks your web browser and wants you to buy the full version before you have even started the trial. Next when it does open you get the most confusing menu I have seen in years (we are just trying to open a file not fly a robot to Mars).
At last, after getting the file I want opened the uninstall makes you go back to their website with more offers.
Luckly for me I try new software in a vitural machine that kills everything when I am done. But this has got to be the worst software I have seen in over a year!
9:30 AM 12/30/2011: Are you Ready for the New Year?
---
Most of us facing the New Year try to get organized so that we can start the next year ready to go. One area that you should focus on is the computer your using right now and the "digital" life it controls.
This time of year is great to make sure you have all your current backups made and tested. That any put off updates are now done. And that all the extra "clutter" (un-needed software, files etc...) that has built up over the past year is removed from your system.
As you do this you can then make sure you know where you have hidden all your files and get them all in order.
But if you do not know how to do all this yourself it is well worth the money to have a computer expert come and do it for you. Because when you start the year off all ready to do work in the first place. Everything else tends to follow...
Sat 8:57 AM 12/17/2011: I was just checking...
---
Out some online computer repair ads and found it funny that almost 75% of them gave no contact information other then an email address. And I even found an ad where one guy said he would not talk on the phone and would only accept text messages.
If the company your thinking about doing your computer repair with will not even give you their phone number, run away! And find somebody that can "talk" not only to a computer, but you as well.
Tuesday 4:32 PM 12/13/2011: Do you know your digital trail?
---
Just came by a story where a young man asked Facebook for all the data they had saved about him and they sent him a CD with 1200 files on it.
That's right I said 1,200 files! Could somebody be able to put together a pretty good idea about you and your life with 1,200 random facts about you? As I have always said be careful what your leaving on the net. As it may be more then you ever thought. Here is the link
Sunday 1:07 PM 12/11/2011: Shop Sunday...
---
In the shop today to catch up on a bunch of things. Looks like this week will be crazy busy.
Monday 11:25 AM 12/5/2011: Looks like...
---
Another busy computer repair week starting here. Most of my appt slots are already taken and I got a bunch of computers here in the shop to work on.
Besides that I have been working on a few side projects that will be done by the end of the year I think.
Back to work...
Tuesday 9:25 AM 11/29/2011: Just got back...
---
From "T" day and in the first 1/2 hour I am already booked out till the middle of next week.
Had a great Nov and Dec looks like it will be pretty good already!
Tuesday 3:24 PM 11/22/2011: Wrapping it up...
---
Getting ready to head out the door for a few days off with friends and family.
Hope everybody has a great Thanksgiving!
Sunday 8:26 AM 11/20/2011: When it sounds...
---
In the last few weeks I have seen a number of people claiming to be new or student "techs".
They post ads and in general say they are new to the business and want to get the word out about them by working on PC's for free.
Maybe some of these guys are legit, but can you think of a better way to get access to computers if you were looking to steal personal and business information? And even if they were for real, do you want to let somebody have total access to all your data that is so new to the business they don't even think they have the skills to get paid?
I would say buyer beware. But as your not paying for this "service" I would just have to say if it sounds to good...
Friday 11:58 AM 11/18/2011: Crazy day...
---
Well been on the road all morning and have seen 80mph winds blowing shingles off roofs and fires around Reno.
Time to hang out in the shop and get some more computers fixed.
Thursday 8:42 AM 11/17/2011: Running out a warranty...
---
Just came by my 3rd customer this week who bought a computer from another company and then had major problems with it during the 1st year.
Now while it is not that hard to find a computer that has gone bad it's first year (they are built cheaper and cheaper, so they can sell for less). It is a bit weird that many are now fighting their customers about sending them back to get fixed/replaced.
I just talked to a customer that had been told to wait for updates to come out later this month and after they failed was told that they can't send it back because they waited to long (even thought the mfg told them to).
Read warranty info before buying a new system this year as it might save you some money on your next repair!
Monday 8:38 AM 11/14/2011: Going by...
---
The amount of voice and email I got yesterday this week is going to be real busy!
Getting ready to hit the road in a few minutes...
Tuesday 9:32 AM 11/8/2011: Booked already...
---
Into next week for computer repairs and I am also in the middle of coding 4 websites right now. And I'll be in the shop part of today catching up on repairs.
Biz is good.
Monday 8:10 AM 11/1/2011: Where did the year go?
---
Wow, Nov 1st already!
And the weather report is talking about snow in Reno by the end of the week. This year just flew by!
Had a good holiday weekend and now it looks like a week of non-stop computer repairs! Getting ready to hit the road for my first service calls of the new month...
Monday 9:48 AM 10/24/2011: When was the last time...
---
That you checked your updates? Many people will download a anti-virus program and then forget about it. Thinking that it will do all the work for them.
But many times I will come on-site and find "security" software that has not been updated for years. Do yourself a big favor and check your software for updates at least once a month or have your tech do it for you.
Sunday 11:14 AM 10/23/2011: In the shop...
---
With lots of repairs to do today.
Doing some programming with Windows 8 today.
I'll have to thank Microsoft ahead of time for all the service calls I'll get from people trying to get their head around the new GUI, lol.
Sunday 1:21 PM 10/16/2011: The $70 Windows Computer...
---
I see ads like this all over the internet. For $70.00 you get a "refurbished" computer with Windows 7 on it.
Needless to say this can't be a legal copy of Windows as it sells for much more then $70. So in most cases you get a 5 year old+ computer with a O/S that will shut itself down the first time somebody tries and install any updates to it.
Use care, if it sounds too good to be true...
Sunday 9:33 AM 10/9/2011: Be Safe, find a tech now...
---
Today computers have become much like cars. We can't get our jobs done without them. And like cars it's always a good idea to find your "guy" before you need them.
Just like you don't want to look for a mechanic when your car is stuck on the side of a road. You don't want to try and find a computer tech when your system won't start anymore and this is the day you need "THAT" email. Go and shop around for a tech you like today and keep their number safe for the day you'll need them.
You will be happy you did.
Sat 11:01 AM 10/8/2011: This just bugs me...
---
I just worked on some data recovery for a local school.
For whatever reason they did not trust the IT company they had hired to do their IT work and asked me for a 2nd opinion.
They were told that they had a bad "new" virus and that maybe the data could be saved but that the hard drive was damaged and needed to be replaced. They were then quoted a price for a replacement drive that was $500 over the going rate of this make and model of hard disk.
I was able to recover all the data as this "new" virus was in fact a pretty old one and just needed somebody that had seen it before to recover the data.
And it turns out the hard drive was just fine and needed to have the O/S re-installed. No damage to it at all.
After 30 + years in this business, it is not the first time I have seen a "tech" try and take somebody. But it still bugs the heck out of me.
Wed 8:29 PM 10/5/2011: Steve Jobs has passed on...
---
Just got the news that Steve Jobs, Co-founder of Apple has died.
While many in the tech world had a love - hate relationship with him. Nobody can deny that he had a massive influence on our culture. From being the man behind the first computers many brought home, to changing the movies through Pixar and the way many of us talk to each other with the iPhone.
This man had an influence in most of our lifes through the products he created.
Rest in Peace...
Wed 11:49 AM 10/5/2011: Just got a notice...
---
Confirming that a program I wrote years ago will be highlighed in a new book about security on the Internet that will be coming out next April.
Kinda cool.
Monday 8:33 AM 10/3/2011: It's only...
---
8:30 in the morning here and it looks like most of my week is booked already.
The weekend was great and I got to spend some time testing out a new idea I have for the creation of wireless networks on the fly. And a software package to do just that.
But back to work as it's time to hit the road!
Sunday 1:44 PM 10/2/2011: How long have they been around?
---
Today with many people out of work, the computer repair field has seen a massive flood of new "techs" in most cities.
While most people are honest about how long they have been in business. An easy way to double check for yourself and gain some piece of mind is ask for a copy of their Business License not only from this year but from 4 or 5 years ago.
That way you'll know your dealing with a real, proven business (most don't last 3 years) and not some startup or somebody trying to make a few bucks before getting their next job.
If all they can show you is a copy of this years license or worse yet none at all then you may wish to find somebody that has been around a bit longer.
Thursday 8:41 AM 9/29/2011: Apple Day...
---
Got a bunch of Apple computer products here in the shop today that I am working on.
Everything from a Apple TV to a iMac and a bunch of laptops.
Since they went away from their own custom built boards and switched over to intel/ FreeBDS platform I have seen a steady growth in Apple repairs.
Not great for their customers but I guess I should send Stevo a thank you email at some point, lol
Friday 8:39 AM 9/23/2011: About to hit the...
---
Road for a bunch of service calls today. Looks like a busy weekend is about to start!
Wed 10:39 AM 9/14/2011: Just got back from...
---
A service call where I checked the diagnostics on a Charter cable modem and it said it was dead. Had the customer call Charter to get a replacement modem and they said it was her computer and not the modem.
After 20 minutes of rude service over a speaker phone I offered to go to charters main office and swap the modem out. Then I had to "deal" with somebody named "Sandi" that could teach classes in "cold". But got the new modem and guess what?
It works! and btw Charter Customer "care" has to be the worst on the planet. Tech support should not have to turn into a closed cage death match just to swap out a 5 year old $5 modem.
Tuesday 10:03 AM 9/13/2011: Just finished a bunch of site...
---
Updates and am getting ready to hit the road for service calls. Pretty booked up, but still have a few openings for the end of the week.
Friday 3:20 PM 9/9/2011: As part of my...
---
business I end up reading blogs and exchange emails with other techs in the same line of work as I am in. I was reading a newsletter today asking what some "techs" "do" to handle upset customers and just got blown away by this guy....
"When people really start whining, then I tell them to come and pick up the computer and I'll put all the viruses back where they were when they gave it to me."
It's guys like this that make some think that repair techs are little better then used car dealers sometimes.
Now if you deal with hundreds or even thousands of people each year as I do, you might not hit it off with all of them and their are times when things just don't work out the way you planned at all.
But putting viruses back on a machine? that's just flat out lame and unethical in my book.
Tuesday 7:01 AM 9/6/2011: Had a great holiday...
---
with friends and family and hope you did as well.
Checking Voice and email and it looks like my week will be all booked up by 9:00 am for computer repairs this week.
11:40 AM 9/1/2011: Catching up with a few things...
---
here in the shop before heading out for the long weekend. As always on labor day weekend everything here comes to a stop for the rib cook off and burning man and then on Tuesday the phone rings off the hook!
Everybody have a safe and fun Labor day!
8:40 AM 8/29/2011: Had a few calls this...
---
morning about some well know websites being down which resulted in some people thinking that something is wrong with their local (Reno) internet connection.
I did a quick check and it seems most of these website are based on the east coast and as more then 6 million people are without power I would have to guess that they are also. Service should come back up on these websites as the find out they are down and moved to other servers with power.
10:45 AM 8/24/2011: Just got back..
---
From a bunch of service calls this morning and will be heading out for round 2 in just a bit.
Spent some time yesterday getting one of my less imaginative competitors to take down a program they downloaded from my site and then renamed and put up on theirs.
But I guess the real sign of an amateur is how much they have to copy others in order to make it.
8:12 AM 8/23/2011: Cnet's download.com going downhill..
---
I used to tell people if they wanted to download a program and be pretty sure it was ad and virus free make sure they download it at download.com.
Well it seems they have shot themself in the foot by adding their own "wrapper" to every download offering an array of confusing options and offers and even trying to reset a users homepage.
I find it funny when these companies take the one good thing they are known for and destroy it for a few $$$. As in the end people will stop using them and find new websites the will use their old format.
7:35 AM 8/22/2011: Lots of computer repairs in the shop...
---
This past weekend and will be in here for a few more hours before going out for more service calls here in Reno.
Looks like a busy week for computer repair this week.
10:40 AM 8/17/2011: In the shop...
---
Doing some edits on websites before heading out the door today. Been a pretty busy week so far...
4:50 PM 8/11/2011: Is the PC dead?...
---
IBM said today they think the PC is dead. But Microsoft and others don't think so.
While I do feel that tablets and other "portable" systems will go on taking a bigger "byte" of the computer market in general. I know for a fact that there will always be a group of people that will need a full power computer that they can use to create with.
So while many that just use computers to look at youtube and facebook may leave the PC platform many will still need the abilities of "full" sized PC's.
Just as everybody does not need to drive a 18 wheeler, many don't need a big desktop computer.
The PC is not dead, just yet.
9:10 AM 8/1/2011: Can I upgrade to Windows 7 for $40?...
---
I have seen a number of people selling "upgrades" of Windows 7 for $40.00.
Most of the time they are just OEM copies that will not install on many systems or let you later update without tripping Microsoft's "Geniune" product alarms and shutting down your copy of Windows. Always buy your upgrades from real stores or with a microsoft dealer.
10:24 AM 7/29/2011: Why system wipes are not the best way to fix a system...
---
Over the past year or so I have seen an increase in the number of new "techs" that do nothing but wipe systems. Any problem is solved by just wiping (nuking) the system. While it is easy to do this sort of "repair" (you only have to learn how to install Windows).
It hurts the customer in many cases. Are you sure everything will be copied back to the "refreshed" system? Will the "tech" be able to find that one program you found 5 years ago from "some" website that you use everyday?
Will all the settings you use in all your programs still be there? (no). Will that camera you have in the closet still work without it's software installed? (no)
If the first words out of a "techs" mouth is "reformat" in most cases your dealing with somebody that has not repaired a large number of systems and is just in it for the money. As it is much eaiser to wipe a system and grab your cash then to do a real repair.
And will you get the same problem again a month from now as the real cause of it was never discovered and fixed?
As with any business hiring people that know what they are doing is always cheaper in the long run then trying the quick fix.
11:29 AM 7/26/2011: Fake online reviews...
---
Today people are allot smarter about installing software on their computers then they were 5 years ago. And many people will do a google search before installing new software to make sure it's good and from legit companies.
But today as always with computers those out to infect your system or steal your money have come up with new ways to get you.
One of the newest ways to trick you into downloading something you don't want on your system is the fake review and website.
It's pretty simple, create 100's or even thousands of webpages that promote a fake or bad product and when people see all the great reviews they are tricked into using the software or product.
The moral is pretty simple before downloading new software to your system check with your computer tech to see if it's what you want. Otherwise you may just end up calling your tech to fix your system instead.
7:26 AM 7/20/2011: A new reason not to do rent to own ...
---
I come across people in these hard times that need a computer but just can't pay for it all at once. While I have always told people that if you do buy rent to own you will be paying in some cases 2x or 3x what the computer is worth now there is a new reason to avoid this type of "deal".
It seems the courts are now backing some rent to own stores "right" to install video spying software on the computers. Using the reason that it is still theirs till it's paid off and they have the right to install anything they want on "their" equipment.
So unless you want to pay somebody to spy on you I would avoid this kind of "deal" like the plauge.
8:14 AM 7/19/2011: Why "sharing" your neighbors wifi is a bad idea ...
---
This past weekend I came across 4 different people that were (sharing) their neighbors wifi connection.
I have written on here before about the danagers of jumping on to unsecured connections before but it's still something I see all the time.
When you do this you take the chance of catching any viruses your neighbor has. They can also watch what your doing on the internet as your using their connection.
In addition there is now a trend where hackers will place open wifi routers (aka honeypots) in areas they wish to steal data from.
Be safe and use only networks you are sure of.
8:16 AM 7/16/2011: Very Busy week ...
---
Just had one of my best weeks for computer repair here in Reno and I am already booked up for the weekend and Monday.
In the shop a bit to work on some new websites and then off to more service calls.
Have a great weekend!
7:24 AM 7/11/2011: Google pulls .cc ...
---
Google has pulled all results for .cc domain names.
This move all by itself should stop millions of computer virus infections. As many hackers have setup .cc domains to infect people as they are easy to get.
If more companies would take an active role in stopping viruses instead of leaving it all up to end users the net would be safer.
7:26 AM 7/5/2011: More Apple products hacked...
---
It's been reported over the last few days that iTunes accounts may be the latest target of hackers. While all this is just one more brick in the wall comming down as far as the Apple security myth goes. It is also one more reason for end users to make sure that they protect themself. By using a different, long and unique secure password for each and every site they use.
8:29 AM 6/30/2011: Getting ready...
---
To wrap up a short computer repair work week here in Reno with a few more service calls and then get ready for a long 4th of July weekend.
I hope everybody has a happy and safe 4th!
9:45 AM 6/29/2011: Secure your data...
---
As most people own more the one computer, plus cell phones ect...
It is becoming more important to remove your data from your old devices and computers as you replace them. There is a growing segment of hackers that just buy old equipment or "dumpster dive" just to get at your data. And as many people just use one or two simple passwords for most of their accounts once they got some of your info they pretty much have access to everything else of yours in the digital world.
Just deleting a user profile or formatting a hard drive is not enough anymore as a hacker with the right software can see everything you have done in just a few minutes. When you get rid of your old stuff have a pro wipe your data for you. Yes it cost more on the front end. But it is much cheaper then having your credit destroyed or having those "personal" pics of you on vaction get on the internet.
7:30 AM 6/27/2011: The internet keeps everything...
---
I got a phone call from somebody just a few minutes ago asking if I could wipe everything this person had posted on a website as it now seems he may be sued for some of his comments.
I told him that once something goes "live" on the net it is pretty much there forever. And somebody could turn around and sue you if they think they have been slandered or defamed. One of the reasons as a rule I don't give out the full names of the bad repair companies I talk about on here for the most part.
The internet is a "Electric Elephant" that remembers everything you have ever posted. So if you don't want to worry about something you said comming back to you don't post it.
In the same light never post personal information about yourself that you don't want others to know as this to can come back to bite you.
Today there are a growing number of companies that do nothing more then dig up dirt about you. Then they sell it to anybody that wants to find information about you.
Don't post it now and you won't have to worry about it in the future when you run for office, lol.
12:26 PM 6/21/2011: just looked at a computer repair...
---
ad from Best Buy's geek squad. Which says they will fix your computer for 19.99. After you read the very fine print it is a monthly service so in the end you pay $240 not 19.99. Can you say bait and switch?
8:28 AM 6/21/2011: Working on...
---
A bunch of older system (20 years +) where people have asked me to recover and then convert their data. Kinda of funny how some types of repairs all show up at the same time, lol.
9:08 AM 6/20/2011: New changes approved for domain names...
---
Icann has just aproved the use of unique suffixes for website names. In other words you could have mywebpage . ANYNAME I WANT instead of .com .net or .org
While it seems it will cost you big bucks to do this (150k) it will help some stand out from others in a sea of .com's
8:08 AM 6/17/2011: How to spot a Startup ...
---
As any business does I have to monitor the ads of other companies in the area to see whats going on in this business.
And as almost always happens I spot a few new guys everytime. The latest was some guy that was "giving" away systems if you would buy 5 hours of service from him. Now anybody thinking for a bit would see that these computers must be worth alot less then this "service" or there would be no profit. So not a great deal after all...
Then I go to a few websites and spot my site theme being copied, cybersquaters trying to make domain names only a letter or two off from legit companies and code stealers who are not even smart enough to remove the "renogeek" in the code before putting it on their site and getting indexed by google. Keeping it in their cache for all to see in the future if they know how to look or took a snapshot (pic) of it to use later.
While there is nothing wrong with a startup if they know the business and try and offer good service. Beware of the startup that has offers that are to good to be true or that have to copy others to get by.
7:02 AM 6/15/2011: Just got this email...
---
Hello,
I am an account Manager for ---- ---- and -----. We need to sub contract a technician for an ON-SITE job in Reno NV, 89506. Job is for Wed 06/15 9am. Job pays $35 per hour. I have attached our pro instructions so you can see what we expect. After job completion you fill out the Tech Pay sheet that is attached and we then cut you a check. If the job goes well more work would be offered in the future. We have ads all over the area , and we're still looking to recruit more quality technicians.
Well a few things are wrong here. First off they contacted me through an online ad I have running. Not throught my business number or website.
Next they don't ask if I have a business lic or for that matter any proof that I am even a computer tech. So the problem here is somebody called these guys for service. They must have told them "yes, we have a tech" and then they rush looking all over to find that tech before the service call is supposed to start.
The downside for the customer is that they could have anybody from the best tech in the world walk through their door, to some guy that rips off everybody he or she meets?
How is this company supposed to know who they sent to you?
Once again call and check that any company that comes to your home is a real local business.
7:59 AM 6/10/2011: I will be...
---
On the road doing computer repair service calls most of the next 2 days and have over half of my free slots booked up for next week. Very Busy!
8:46 AM 6/8/2011: More computer repairs...
---
Doing some programming this morning then lots of service calls the rest of the week and weekend.
6:13 PM 6/3/2011: Just got back...
---
To the shop to work on systems I could not fix on-site in-between service calls and noticed an ad for computer repair where a "tech" claims to be visiting for a few days and will offer cheap repairs.
Is it wise to get a repair done by somebody that tells you upfront they will not be around if something goes wrong?
Just wondering?!?
8:06 AM 6/3/2011: Busy Weekend...
---
I have a ton of service repair calls to make this weekend. Biz seems good.
8:11 AM 5/31/2011: Hope everybody...
---
Had a great Holiday weekend.
Looks like most of the next few days I'll be all over Reno doing computer repair service calls.
8:00 AM 5/24/2011: New facebook scam...
---
There is a new scam around where you get an email saying that if you install "special" software you can tell if anybody has been looking at your facebook page. The scam here is that in order to "see" this information you have to click on a link and download a program.
Once you have done this your computer is infected.
Never click on links from people you don't know well through email.
8:29 AM 5/22/2011: In the shop this...
---
Sunday doing computer repairs. Looks like a great day in Reno...
7:06 PM 5/19/2011: Crazy busy day today...
---
Been on the road all day and still got more calls to make tonight.
Also caught somebody stealing part of the source code from this website and using it on their own website. Even got a copy and a screen shot of it being saved in googles search archive of their site with my company name "RenoGeek" still in "their" (not) source code. I am half tempted to post the screen shot of it and let everybody know how this "company" does business.
If you need to steal others work to get by, what does that say for your work?
And if this is their "MO" how honest will they be with their clients? Most of the time I have let this kind of thing slide but I am really wondering if I should just post my proof so others won't get scammed by this guy.
1:51 PM 5/18/2011: I have been saying for years...
---
now that the only reason Macs do not get viruses like PC's do is because there were never that many to make it worth a hackers time.
But as I said once enough people buy into the Mac is more secure then a PC myth a hacker will come along and attack them. Which has now happened...
Read more Here...
6:31 AM 5/16/2011: In the shop early...
---
And it looks like I am almost booked for all my computer repair slots this week and it's not even 7am yet.
Biz is pretty good.
12:18 PM 5/11/2011: Why closed platforms suck...
---
If you own a iPhone then you own a closed platform device. In other words apple controls everything that can be used on a iPhone. So if they decide they don't like an app the app is gone.
A case in point is a company called BeamItDown Software that made iFlow Reader that has just been pushed out of business because apple just changed the rules of the game and now demands a 30% take of many apps profits.
So while many companies helped apple build their empire by making useful apps for the iphone they are now being dropped or pushed out as apple has grown it's smartphone market share to the point where they no longer need help from smaller businesses.
This is just one more reason for open source projects that let anybody play.
9:22 AM 5/11/2011: Seems to be a rash...
---
of the virus "XP Anti-virus 2011"
If you get a weird popup saying your infected out of the blue and its not from your normal antivirus software...
Hold down your "ALT" key and your "F4" key to close the popup and then reboot your system. Then as soon as your back into windows run your normal antivirus program.
Remember do not click in or on the box that says you have a virus as this will activate the virus.
7:32 AM 5/9/2011: Just a tip...
---
If your surfing the internet and you get a popup saying your infected, need a registry scan or that anything is wrong with your computer....
Then press the "ALT + F4" to close the active window, then reboot you computer and do a full virus scan. Doing this will solve more then 75% of the viruses I see.
8:57 AM 5/6/2011: LastPass comes in last?...
---
The company LastPass, claiming to be the last password you'll ever need seems to have been hacked. Meaning if you stored all your passwords with this service there is a chance some hacker now has your passwords.
This is just another example where "going to the cloud" instead of storing inportant data on your own computer can be unsafe.
Just my 2 cents...
6:52 AM 5/2/2011: Got a bunch of calls...
---
This weekend about what seems to be another new virus. Once again if you get weird popups that look different from your normal anti-virus progam it's time for a full virus scan of your system.
11:46 AM 4/26/2011: Tech moves on...
---
The type writter once a mainstay of every office, has gone the way of the floppy. Now officially dead with the closing of the last factory making them.
See the story here
8:54 AM 4/25/2011: As almost everything...
---
We have in our homes gets more and more "networked" and put on the internet, we will keep seeing new types of hacker attacks on these new devices. The latest attack is on gaming systems like the PS3 which you can read about
Here
As time goes on and "smart grids" become all the rage I think we will end up with techs that work in nothing but the home network security field in the future.
Time will tell...
8:04 AM 4/25/2011: Hope everybody...
---
Had a great Easter holiday.
Looks like another busy week so far. Going to hit the road soon..
7:52 AM 4/18/2011: Starting another great week...
---
Lots of service calls lining up and much work to do.
Time to hit the road...
8:17 AM 4/12/2011: Can you hack into...
---
I just got a call from some guy wanting me to break into his ex's facebook account so he can see who she may be talking to.
As funny as it sounds I get this type of request a few times a month. It must be the movies make it seem breaking the law with a computer is no big deal compared to doing it in "real life" as they say.
Just a hint for all the future criminals out there. If your planning or wish to commit a crime don't call strangers you don't know up telling them your plans...
LOL
9:23 AM 4/7/2011: More Phone call Repair scams...
---
Just talked to a 2nd person today saying they got a call from "microsoft" saying they have a virus on their computers.
They then try to trick people into getting on their system online and ask for credit card numbers.
If anybody calls you to say you have a virus hang up its a scam.
If your not sure you have a virus call a local tech you find and choose.
Never buy anything from anybody that cold calls you!
8:29 AM 4/4/2011: It's a Monday...
---
Just your normal monday morning. 30 emails, 40 voice mails and 74 new virus alerts...
Of note - there is a new rash of emails people are getting that claim to be your bank telling you they need your account numbers and passwords to "reset" your account.
Banks and credit card companies do not send out random warnings or ask for your personal info online in an email.
Never give this info up.
If you think you have a problem look for the phone number on your bank card and call them. Never call the 1-800 #'s some of these emails provide.
7:53 AM 4/1/2011: I tell people all the time...
---
Not to buy "Floor or Demo" computers from any company.
As all your getting is a used computer that may or may not work. This week I have run into 5 of these systems and all the customers have been upset about what they got. And as most of these have just a OEM warranty you can't take them back to the store and have to go ship it out and wait for it to be fixed in most cases.
Computers used to be thousands of $$$$ today ther are just a few hundred. Pay the extra $50 and get something you know will work.
Just my 2 cents...
12:36 PM 3/29/2011: What's my password???
---
Just had somebody from Huntsville call me collect asking me what their password was.
lol, too funny!
8:03 AM 3/28/2011: RIP Paul Baran...
---
While most people won't have a clue who this man was in short he developed the first "packet switching network".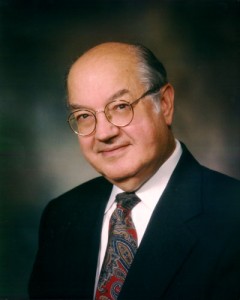 Without getting into the system too much lets just say without his research you would not be reading this blog now or be able to look at facebook ect...
7:50 AM 3/28/2011: Got this email...
---
and then did a search and found a bunch of ads on craigslist for this "company".
What they do is run ads all over the country and then underpay freelance techs for work they are charging $100 plus per hour for. Some of the "highlights" of the ad are...
*Must have own transportation
*Degrees are a plus, but will have to show and prove that you have plenty of experience in dealing with run of the mill PC, MAC, Network and Server problems.
*Knowing how to work on MACs is a huge plus, but not completely necessary to be hired.
*Be OK with $25/hr compensation.
So by the time this 3rd party, freelance tech pays for his car and student loans to get his or her degree they end up with around $10 an hour net.
One of the reasons I have always told people to stay away from this kind of company is that first your not supporting local companies. 2nd your helping an out of state company screw over a local tech. And 3rd who do you talk to if you need to complain about this out of state (or out of country) company?
When you support locals at fair, realistic rates you support your home town and yourself.
Because if everybody in your town makes penny's on the dollar what do you think you will be making 5 years from now?
7:58 AM 3/21/2011: Almost Booked...
---
Not even 8am yet and I am almost booked for the week....
7:48 AM 3/18/2011: Booked...
---
Up till next week and the shop is full of computer repairs. This along with a new storm should keep me pretty busy the next few days. As storms slow down the number of service calls I can make in a day.
Well, hitting the road...
9:16 AM 3/16/2011: Just got off the phone...
---
With somebody that needs a service call.
I am booked up for the next few days and gave him an apology.
I was then told that I should just "drop them" and come out so see this new customer instead.
As I get this answer a few times a month I wonder why people would want a tech who by doing the thing your asking them to (abandoning customers) proves they would screw you over at the drop of a hat?
In my head its like the girl that steals a husband away and then thinks he will be faithful with her...
Just don't get it sometimes.
Back to work...
1:46 PM 3/13/2011: Just saw this ad...
---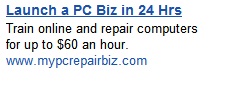 It's because of this mindset where people for some reason think they can just jump into this business with little or no training that many have a very hard time finding good techs.
9:07 AM 3/13/2011: Some people...
---
Catching up in the shop this Sunday morning.
Got a machine in from somebody that had their computer "upgraded" by another "tech" and came to me because they thought they might have been ripped off.
Well lets see...
1. Replaced memory with older memory then came with system.
2. Replaced hard drive with older (and smaller) hard drive.
3. Installed bootleg copy of Windows 7.
Yep, I would say they got ripped off alright.
If somebody quotes you low-ball prices their is always a reason they can offer them...
1:52 PM 3/9/2011: I gotta lot more work for you...
---
I get once or twice a month a phone call that goes like this...
Hey a friend of mine told me about your great service and I got Alot and I mean ALOT of computers to fix. Tell me the BEST price you can give me and I'll let you fix one and see where it goes... As my rates have always been straightforward I just quote my standard rate for the "first" computer and then hear this...
But I said I have "alot" more to fix so I need your "BEST" price on the first one so I can let you fix all the other ones I have (sometime).
After 30 years in the repair biz I have never meet the person that claimed to have "alot more" ever have anymore. And "if" I let myself get low-balled into a cornor on the first repair do you think this person is going to pay my full rates on the next one?
I got no problem when people look for a deal. But lets not start a business relationship built on a lie, ok?
7:17 AM 3/7/2011: The Mac Security Myth...
---
Just got off the phone with somebody asking if they should switch to a Mac so they will
NEVER
get a virus again.
Now don't get me wrong, I like macks and repair and program for them too. But they can get a virus just like any other computer. It's dirt simple all computers Mac or PC's do just one thing, run programs.
A virus is "just" another program (coded to do nasty things).
The only reason you do not see more Mac viruses then PC virues is that PC out number Macs by 10 to 1. And Macs are becoming bigger targets as they get more users...
8:32 AM 3/3/2011: Windows History...
---
While the video below is a test to see if you could install upgrade versions of Windows from Dos 5.00/Win 1.0 all the way to Windows 7. It also shows how much the O/S has changed in two decades.
8:22 AM 2/27/2011: In the shop...
---
This Sunday working on a few "stubborn" repairs that need some TLC.
8:31 AM 2/26/2011: Today in computer history...
---
The first web Browser was born in 1991...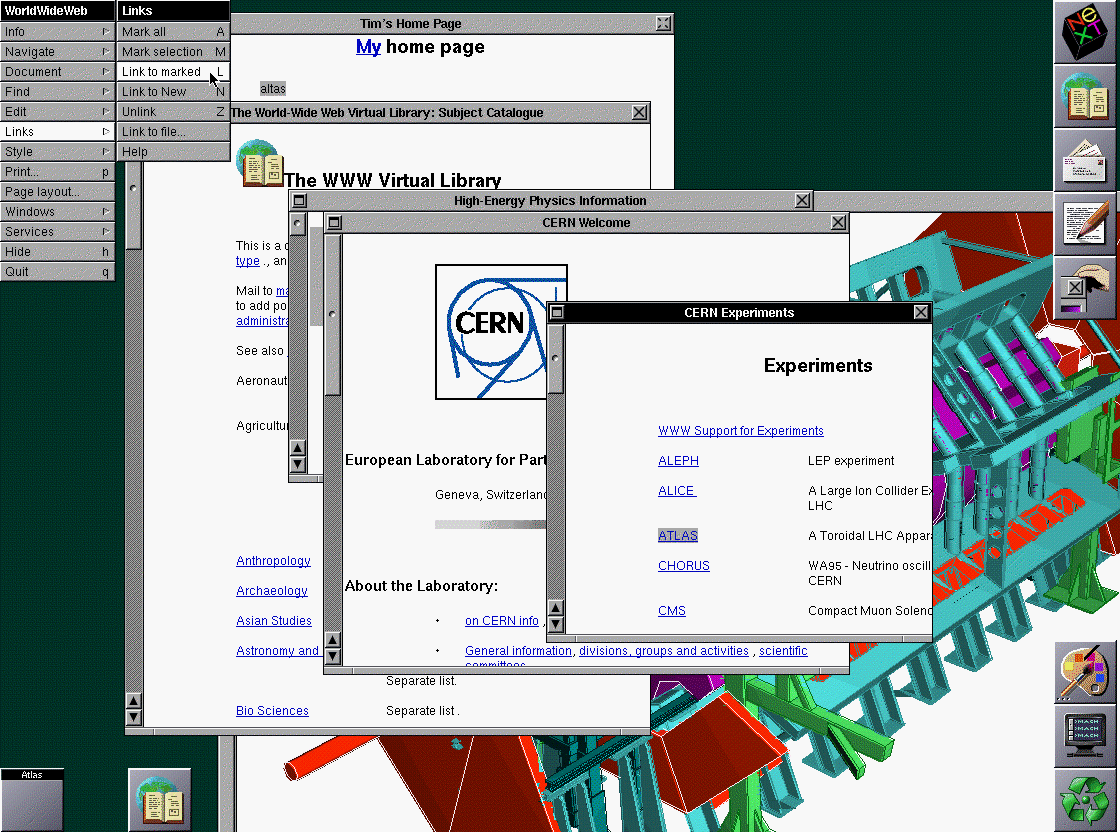 And for those of you that noticed, yes that is the NEXT O/S it's running on.
9:20 AM 2/25/2011: Snow day...
---
Thinking I might have to call it a snow day if things don't clear up in the next few hours. Hard to do service calls when traffic is a mess.
5:20 AM 2/25/2011: "Oil Change" Repairs...
---
Times are tough and to make money I have seen a number of shops start claiming you need your computer looked at every 3 - 6 months or so.
Now this might be true if your a power user who is on the computer 12 hours a day and downloads everything you see. But what if your a grandma that emails 2 friends once a week and talks with the kids on skype every Sunday?
The great thing about computers is that they can be used and setup 1000 different ways. But because of that what you need to do to upkeep your system is going to be different then many others.
I just hate cookie cutter ideas, just designed to make shops more money.
12:25 PM 2/22/2011: Can't seem to trust many...
---
Last week after getting many phone calls from people about the "ammyy virus scam" and posting warnings here in my blog and in some tech forums on the internet I came back today to find that some of my forum postings were flagged (removed) by other techs.
This kind of confused me. Why would any tech want to remove a warning about a virus scam that was active in our area?!?
Then it kind of hit me. The only kind of tech that would do this is the kind that wants people to fall for this scam so they could then make a few $$$ cleaning it up.
As I did not post my company name, phone #, website or email address in these forums. There is no way others could have thought I was trying to promote my own services.
I guess some might hope to make some quick cash off the people that fall for this scam but I prefer to make my money honestly.
2:23 PM 2/21/2011: More falling for the ammyy virus scam...
---
Seems this scam is happing all over and not just in Reno...
9:11 AM 2/15/2011: Even More Virus Scammers II...
---
Well it's Tuesday now and I am still getting calls from people that said "Microsoft" has called them saying they have a virus.
Once again just to be clear its just a scam.
Microsoft has no way of knowing if you have a virus and they can't tell even if your machine was sending them info what your phone number is. So how would they call you?
The scam works like this....
1. They cold call you and say you have a virus.
It's an easy trick as almost everybody today has a computer in their home.
And the people that don't have a computer can't get online to let others know about this scam.
2. They claim they need to log into your computer and have you download software so that they can gain access. In the cases I have seen so far the program or websites they have you go to has "Ammyy" in its name. They then log in and claim your computer is a mess and start trying to sell you stuff.
3. In the cases I have seen where people bought their products everything turned out to be bootleg (stolen) copies of real programs.
4. On all systems I have seen so far they have left the system open to the internet (so they can get back in???) and have unidentified programs running in the background.
So the main theme of this scam is they ALWAYS try and sell stuff and leave your system open (to re-infect again?)
Once again as I have said for years NEVER let anybody have access to your system if you have not meet them before in person. If for whatever reason you think you might have a virus call a local pro to look at your system.
And never give out any banking or credit info to people on the phone that called you first.
7:13 AM 2/14/2011: More Virus Scammers...
---
Well it's Monday, just checked my voice mail and got a bunch of messages from people saying Microsoft was calling them saying they had a virus...
Microsoft does not call home users about any virus, ever!
If anybody you don't know calls and says they need to log into your computer it's a scam! 100% of the time!
NEVER, NEVER, NEVER!!!! Let a stranger into your computer and never give anybody that cold called you your credit or banking info!
4:59 PM 2/13/2011: Been in the shop...
---
Most of Sunday to catch up. As it looks like I will be pretty booked up for the week already.
Just repaired my last computer for the day and ready to head home...
6:40 AM 2/11/2011: Change your passwords...
---
Here is a tip that will save you tons of grief down the road. Change your passwords!
People keep using the same one or two passwords everywhere they go. If you get a virus or keystroke logger on your system then that means a hacker with just one of your passwords can get into most of your digital life.
Bank accounts, Credit card accounts, email, ect....
Change your passwords at least a few times a year.
8:58 AM 2/10/2011: Well just after talking...
---
About people asking me to steal software for them I came across somebody stealing from me.
A few times a year I copy some of the unique text from this website and paste it into google. It's a great way to see if anybody has copied my work and claimed it as their own.
Well today I found a small computer store with one of my pages copied word for word. Needless to say I was not happy so I gave the guy a call. We will call him "JOHN" (not his real name).
So I call "JOHN" up and tell him who I am and what I found. After a 10 sec pause where you can tell he is thinking "how the hell did he find out"? I was told that the post was from a "guest blogger". I then told "JOHN" I thought that was funny because the guest bloggers name was also "JOHN"
After a lame attempt to say he was going to look into the matter the page was gone.
My God, if you own your own biz how good can you feel about yourself if a large part of your success is based on stuff you stole?
8:31 AM 2/10/2011: Just got in...
---
To the office and after checking my email and voice mail ended up with 3 messages from people asking if I had "copies" of Windows or office.
One guy was kind enough to offer me $20 for Windows 7 (retail $140+) if I would come by AND Install it with the promise that he would not loose data.
I am not sure what I find more insulting. People asking me to break the law or people thinking I am stupid enough to try and sell bootleg copies of software to users with hotmail addresses.
Don't want to pay for Office? download openoffice (its free). Don't think Windows is worth $140? download linux and learn all about driver compiling and setup.
Nuff said, I think...
8:01 AM 2/9/2011: I have been looking at...
---
Ad's from other computer techs (need to know what others are doing in the biz) and have seen a whole slew of guys offering repairs for less then the cost of a pizza and others saying that they take calls 24/7/365.
I don't care what your biz may be, when your running at a loss and never give yourself any time off at all. There is just no way you'll be in business 3, 4 or 5 years down the road. And all that means is upset customers and people that in the end get no service at all.
While everybody wants great rates and service beware of people the will give you the moon. If you look up you'll notice it's still there.
9:02 AM 2/7/2011: Almost...
---
75% of all the computers I am working on now days with viruses seem to have started with popups. That people click on thinking they are installing something else.
If your surfing the net and you get weird warnings saying your infected or your system needs to be speeded up...
Hit "ALT" and "F4" to close the windows and then using whatever security product YOU installed on your system BEFORE you got the warning scan your system.
8:08 AM 2/3/2011: Any honest people left?...
---
Got a call first thing this morning from somebody I helped well over a year ago. He claimed that he had not even turned on his computer since I dropped it off and that now he had a virus. After letting him know he was way out of his warranty period I agreed to stop by and look at for free anyway.
So I printed up my notes from his last repair and hit the road (6:30am) as he said he had to get this done before he went to work.
I then get to this place and find a brand new, Windows 7 computer. Not the 5+ year old computer I had worked on before. After showing him my notes with the make, model and serial number from the last time I worked on his old system and then the Mfg date (less then 6 months) on his new system all he had to say was that he did not know I tracked that kind of stuff and how much of a discount I would give him to remove the virus on his new system.
He seemed put out when I informed him I try and be honest in all my dealings and only work with people who do the same. For whatever reason he seemed to think that just by offering to pay me to fix his new computer all would then be forgotten.
And he was just a bit put out that for some strange reason I told him I had one less customer starting this morning.
Now in this biz I have seen a ton of scams and most are done buy other businesses but from time to time I see customers try stuff too. Makes you wonder....
7:58 AM 1/28/2011: On the road again...
---
Today and the weekend are booked up for service calls and I am already half way through repair times for Monday. Going to be a busy weekend.
1:57 PM 1/26/2011: Mark Zuckerberg's Facebook account hacked
---
Just as Facebook started rolling out new security messures the creator of Facebook got his page hacked.
7:18 AM 1/25/2011: New Virus Scam II...
---
Yesterday I went on two service calls to people that got taken in by scammers cold calling them saying they had a virus reported to them by microsoft and then were taken for about $140 for versions of antivirus products that cost less then $40 online.
If anybody ever calls you direct about your computer sending out viruses hang up the phone and call a local pro to check out your system. Never let anybody have access to your computer that you have not seen face to face.
8:20 AM 1/23/2011: New Virus Scam...
---
I have had a number of calls and emails from customers the past few days that a company is calling them and claiming to be Microsoft.They then tell the customer they have found a virus on their system and they need to give over their credit card information or they will say they need to log into your computer to scan it and give you a bunch of directions on how to give them access to your system.
A few things everybody needs to know, Microsoft nor any other legit company will call you to say you have a virus. And never give out your personal or credit card information over the phone to a person or company that has called you first. NEVER!
7:06 AM 1/21/2011: Setting records...
---
So far this has been my best Jan for sales in five years. The year is off to a great start. As more then 85% of all my new clients are referrals from past customers.
Back to work...
9:46 AM 1/19/2011: Getting ready...
---
To hit the road here. Got a bunch of computer repairs to drop off and more service calls this afternoon. busy busy busy....
8:09 AM 1/15/2011: In the shop today...
---
Doing some computer repairs and data recovery today.
So far this year I have seen a pretty big spike in computers that have rootkits on them when I am doing virus removal.
It would seem as consumers get a bit smarter about viruses and virus removal that the virus developers are trying to make the little monsters harder to get at.
But as most virues are written for Windows they still have to play by some of the same programming rules any other program has to use and can still be tamed because of that.
5:06 PM 1/14/2011: Just got back...
---
From a bunch of service calls today. I'll be in the shop most of the weekend working on systems.
The year has started off pretty busy!
Also have been working with a new version of cakewalk (music creator and editor) and have been having alot of fun with it.
5:11 PM 1/12/2011: Crapware...
---
As I am a geek and it is my business to know about most kinds of software out in the market, I spend a fair amount of time testing new titles so that I can advise customers as to what does and does not work.
I just ran some software who's only reason to exist was to add toolbars to your browser so that the author can make a few bucks. Now as I do install a bit of software I already know to look for all the checkmarks signing you up for stuff and and to uncheck them.
But I just tried something that made you look at 5 pages of ads if you did not sign up for the services they wanted to sell you. And even after unchecking and looking at the ads the software still installed toolbars all over the place.
I write both free and paid for software and I can not think of any reason to put people through that unless you just don't care and are in it just for the $$$$ and you never care what other people think of you. Well at least it was installed on a vitural machine so all I have to do is hit "X" and it all goes away.
10:20 AM 1/9/2011: This past week...
---
Was very busy and I am here in the shop today to catch up on repairs as well as update some websites. I am already booked up for Monday, Tuesday and Weds this week. So far this year is off to a good start biz wise.
11:14 AM 1/7/2011: Just got this email...
---
Dear Skype customer,
You have to update your login. Please download the attachment in this e-mail and proceed.
Needless to say if you get such a email 99.9999999999999999999% of the time its fake and trying to trick you into giving up personal information.
If you get such a email from skype, bank, credit card company ect....
ALWAYS call the company before giving any info over the net.
And NEVER run any attachements from people you don't know.
4:53 PM 1/6/2011: Just got back from a service call...
---
Where the person told me on the phone that they kept wiping and re-installing Windows and office, just to get a virus almost as soon as they re-booted their machine. When I got there I was shown a large stack of bootleg software, downloaded off the internet. When I then informed this person that was the cause of his problems he got pretty upset.
Just another example why getting real software pays you back in the long run. And if you don't want to pay for some title there are always legal, open source programs that work many times almost the same. Such as open office.
3:30 PM 1/4/2011: Just got back from vaction...
---
Had a great holiday and I hope you did too.
It looks like I'll be spending a few hours just going through all the email and voice mail I got over the holiday.
The next few weeks look to be real busy!
RenoGeek's Computer Repair in Reno Blog for 2010...
---
11:43 AM 12/21/2010: Just got all caught up..
---
With all the computer repairs and service calls I had to do before everybody starts leaving for the holidays.
Just want to wish all of RenoGeek's customers a safe and Happy Christmas!
9:03 AM 12/17/2010: Snow Day
---

Well as the picture from Safe Travel USA shows all the roads around Reno have turned into a ice rink with cars all over the place. So after trying to get to my first few service calls I'll just have to conceed the day to mother nature and wait for a better one.
Also while some people seemed to be loosing their "cool" (yes a pun) on the road today I would like to thank the guy who jumped out of his car to help me this morning when I got stuck on black ice.
Now going to get dry and warm...
7:00 AM 12/17/2010: Lots of work to
---
Get done before everybody splits for the holidays. Will be on the road all day it looks like and it just started snowing.
And away we go...
7:46 AM 12/13/2010: Busy Weekend and...
---
What looks like a real busy week before everybody starts running away for winter breaks.
Time to hit the road...
8:52 AM 12/8/2010: Busy start
---
Got to the office early and am already booked up for the rest of the week. Computers here in the shop and lots of service call to make in the next few days.
Good times... and busier then I thought it would be getting close to xmas.
8:38 AM 12/3/2010: Totaly Geek part 2...
---
Well turns out I was wrong and NASA's "Big" press conference was more about what "could be" instead of what is. At any rate it does show different types of life can occur.
Well in business I am already pretty booked up till next week Tuesday. So everything is good on that front.
8:24 AM 12/2/2010: Totaly Geek ...
---
As a Geek I am into all kinds of tech. And have been going back and forth for a few days with friends about the press conference NASA will have later today. My best guess is that they found something on Titan, a moon of Saturn.
Will see who turns out to be right. You did not think Geeks just play with computers all day, did you?
11:00 AM 12/1/2010: Been so busy...
---
Trying to catch up with all the calls coming in the past 2 days.
Business is great.
8:22 AM 11/22/2010: Got lots...
---
Of phone calls this morning. Seems everybody wants their computers fixed before they go off to grandma's house for "T" day. It's going to be a busy Monday.
8:12 AM 11/18/2010: It's getting...
---
pretty busy the last few days as everybody is trying to get stuff done before the holiday week coming up. I am also trying to get as many service calls as I can done before it starts snowning this weekend. As that always slows things down.
Going to hit the road now...
8:46 AM 11/16/2010: Busy repair days...
---
Getting lots of calls from companies that want to get their computers fixed before the holidays start to kick in. Looks like this next week is going to be busy.
9:26 AM 11/12/2010: Scammers...
---
Got an out of area voice mail from somebody that said they had ten computers that were water damaged and they needed a tech to confirm that the machines could not be repaired.
After calling back and finding out that the machines were not in Reno and that this "company" just wanted something on my letterhead saying their equipment was worth more then $10,000 I could tell this was not legit.
When I asked them to send me some pictures of the machines along with their business lic #'s they had to get off the phone pretty fast but told me I would be getting an email. For some reason I doubt if I'll see that email.
Seems today with all the $$$ problems people are trying anything to make a buck. This is almost as bad as the scam where somebody calls you in for a service call asking if you have insurance first before even telling you about their problem and then claims you broke something and asks you to settle for lots of $$$ to avoid a claim.
The one time this happened to me, I picked up the phone and called the cops right away. You would be surprised how fast "major damage" just vanished once a report was made.
If people made the same effort to be honest that some do to scam the world would be much better.
8:11 AM 11/7/2010: In the repair shop...
---
Catching up on some paperwork and computer repairs. Monday is booked already and it looks like it will be a busy (but short) week with veterans day.
Also just confirmed a contract to build a few iphone apps for a company here in town.
8:37 AM 11/5/2010: It's been...
---
A very busy week with computer repairs and it looks like I am booked out till Monday.
I have also been playing around with a server side app for the iphone I created.
1:24 PM 10/29/2010: In the repair shop...
---
Got a few repairs to catch up on and a few more service calls later today. Next week is already starting to fill up. So business is good. Everybody have a happy Nevada day and weekend.
9:48 AM 10/28/2010: Limewire was...
---
ordered to shut down yesterday. And I have already had 5 people call to ask what P2P services they can use. While I think this one step may help millions from getting viruses by not downloading "bait". It's only a short time before the next P2P service comes out.
Copyright holders need to get with the 21st century and learn it is not 1920 anymore. If they had some smarts they would start their own P2P networks and charge a small monthly fee to download media. And then make more profit by having end users support the newtwork (their computer are the peers).
Back to computer repair...
8:19 AM 10/26/2010: Just got back...
---
from a service call where a new customer tried to hand me about $3,000 of illegal software they wanted installed on their system. The reason they called me was they did not know how to install the hacks that would have let the software work right. Needless to say they had not told me this on the phone before I got there.
When I told this person that I would not install the software but would be more then happy to install software that would do the same thing but was open-source and free they got upset. I love this job but it must be one of the only ones out there where people often expect you to break the law for them.
Well got lots of other work here today...
1:19 PM 10/21/2010: Just got done ...
---
With a bunch of servce calls and it looks like it will be a busy weekend and Monday coming up.
Also been busy working on a new webserver and a follow up to a program I wrote a few years back....
2:06 PM 10/19/2010: Been trying to get the state to confirm...
---
and renew one of the service marks I own for my company.
It's taken over a month but I got the paperwork in hand and have got them to update their website with my current and first use info.
I can now proceed on a project I had to put on hold till I got this...
8:49 AM 10/18/2010: Just got back to the shop...
---
And had tons of email and voicemail's waiting for me. Looks like another busy computer repair week coming up....
2:38 PM 10/14/2010: One more reason not to get a online repair...
---
Just got back to the shop from a repair I just had to sit down and write about...
Got a phone call from a lady that said she thought she had a bad install of Norton anti-virus. After talking with her on the phone I was pretty sure she had a rouge anti-virus pretending to be Norton.
After getting there I found out that this lady had been on the phone most of the day with a company that sells online computer repair and that after 3 hours they just gave up on her.
A quick check of her system showed that she did infact have a virus AND a bunch of other software that this company tried to use to get rid of her virus. Most of which were free programs you can get anywhere. So it seems that this lady was being taken by a company that did not know what they were doing and charging her to install stuff she could have got from download.com.
In the end it took half an hour to get rid of the real virus she had and all the junk they added to her system.
Judging by what I am seeing now days.. its all about money, not doing the right thing, at the right time for a fair amount.
8:27 AM 10/14/2010: Doing some site updates today...
---
Then heading out for a bunch of repair calls.
Just got a sales call as I was writting this from somebody telling me that Bing is the "new" search engine that will replace google. And if I give them $2000 a month I can be #1 on the Reno Computer Repair listing. When I pointed out that I already have that slot they just hung up on me. Kinda of rude if you ask me.
Also would I really want to do business with a company that did not even take the time to see where I was listed before calling? lol.
2:35 PM 10/11/2010: looks like almost the...
---
The whole week is already booked up. Lots of phone calls today.
Back to work...
9:25 AM 10/6/2010: Cool idea...
---
As a geek I love to look at new idea's. Below is a link were Washington State University has found a way to power the whole planet with just the solar wind.
Older posts for 2010
Site Navigation

Contact
(775) 313-1951
email: James@renogeek.com

Computer Certifications



Computer Repair Partners






Credit Cards Accepted